So, where is my classroom at?
It all started from a huge inconvenience during my school years. The school website was the only place where you can get updated information regarding your classes, and it wan't mobile-frendly. What happens if the school decides to change the classroom to another, while you are on your way to school? What if the professor gets sick? Another hurricane Sandy? Let's... not talk about it anymore. So I thought, why not create an app for the sake of the school, the faculties, the classmates, and myself?
Let's face it.
Besides, the school loves to send unsubscribable & irrelevant school-related emails to students, we need something that separates those spams and class-related stuff. Something that alerts updates and problems instantly. Something that has a calendar with detailed class schedules, due dates, and all the holidays. Something that helps the communications among students.
---
Target
Students & Faculties
Solution
An all-in-one mobile app

---
Contents map
Wireframes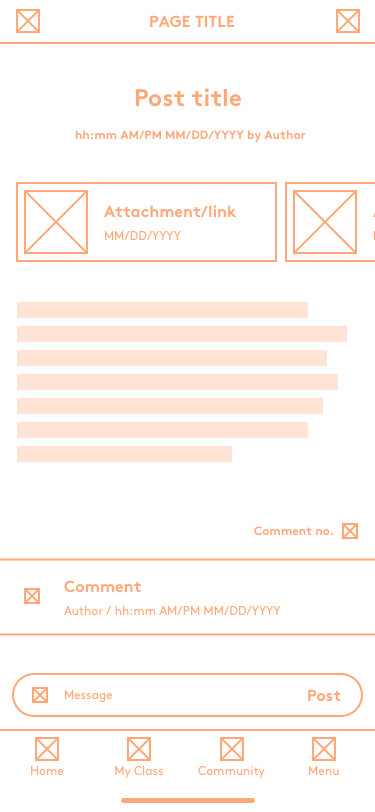 Visual system
Main
Quick access to key information

Calendar
Manage class schedule, personal plans, and school events
My Class

Don't miss any detail, assignments and references
Community
Communicate everything with others
– QnA, Buy & Sell, or share your thought
Try it ↓